SINGLE BIN STORAGE SHED PHOTO GALLERY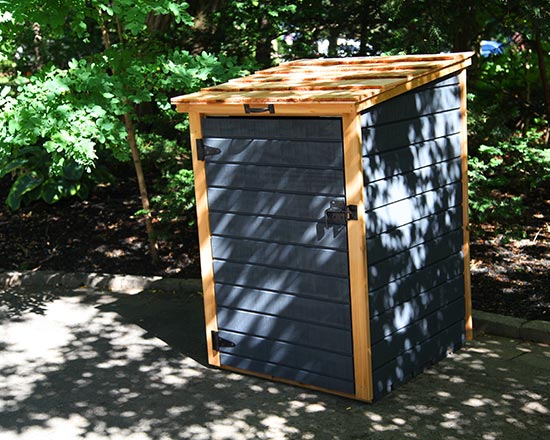 Shed for Single Garbage Bin or Recycling Bin
We installed this slate-blue single bin shed on the driveway of a home in Toronto's west-end, creating extra space in the already-crowded garage.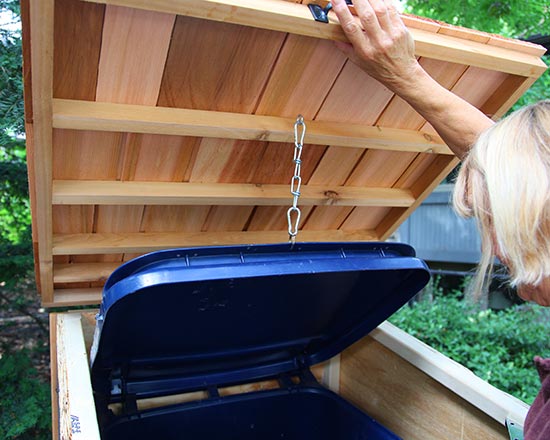 Demonstrating the Liftable Lid
This photo demonstrates how the liftable lid works. A chain with carabiners at both ends attaches to a keyring affixed to your garbage bin or recycling bin. When the shed lid is lifted, the bin lid opens as well, making it unnecessary for the user to handle the sometimes-dirty bins. When the bin has to be taken to the curb, simply release the carabiner and pull the garbage or recycling bin out.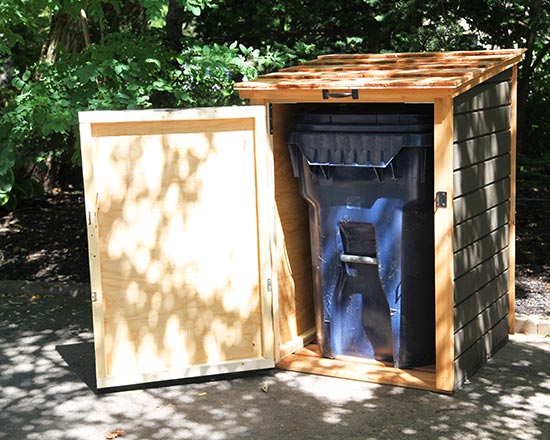 The Front Door
The front door of the shed opens, allowing easy removal of the bin on garbage or recycling days. The floor of the shed is only an inch above ground level, making it easy to remove or put the bin back into the shed.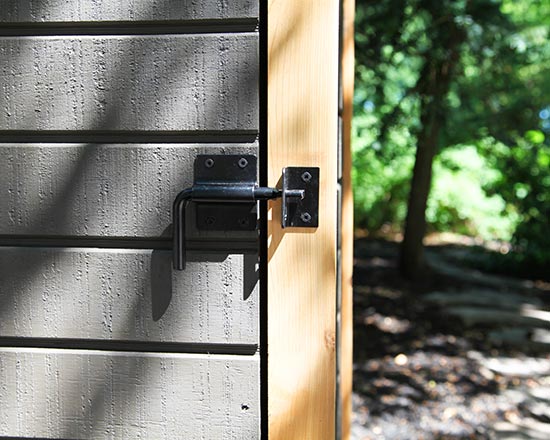 Close-up of Shed Latch
We weren't satisfied with the hardware we found in Canada, so we import these latches from the US. The pulling-down motion presses the door firmly against the interior frame, and they are also lockable.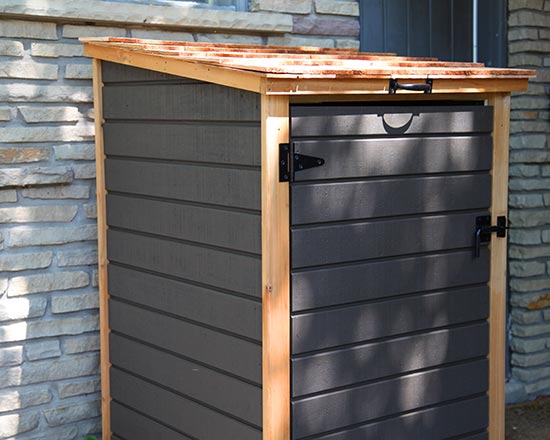 Shed for Single Garbage Bin or Recycling Bin
We installed this shed in the Kingsway neighbourhood of Toronto.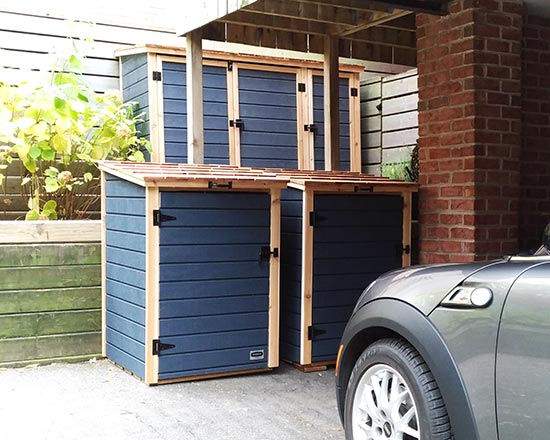 Shed for Garbage Bin, Recycling Bin & Triple Bin Shed
We installed these sheds adjacent to a townhouse in the Forest Hill neighbourhood of Toronto. The single bin sheds are used for the garbage bin and recycling bin while the triple bin shed houses gardening materials and implements.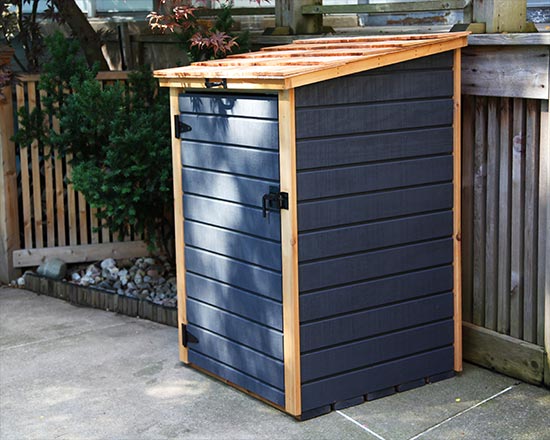 Single Bin Shed Used for Backyard Storage
A central Toronto customer purchased this shed after buying one of our triple bin sheds. They use it for additional backyard storage