TRIPLE BIN STORAGE SHED WITH PLANTER TOP PHOTO GALLERY
Triple Bin Shed with Planter Top
Side view of the triple bin shed.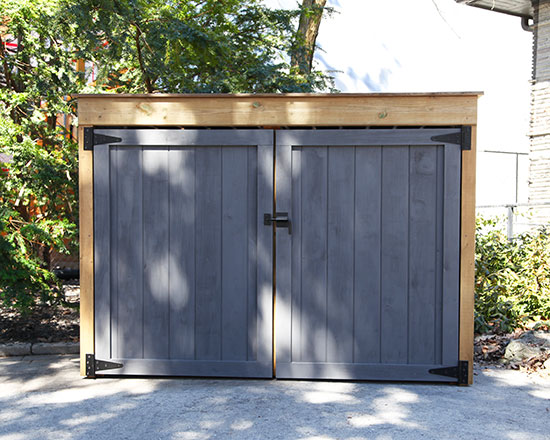 Triple Bin Shed with Planter Top
Front view of the triple bin shed.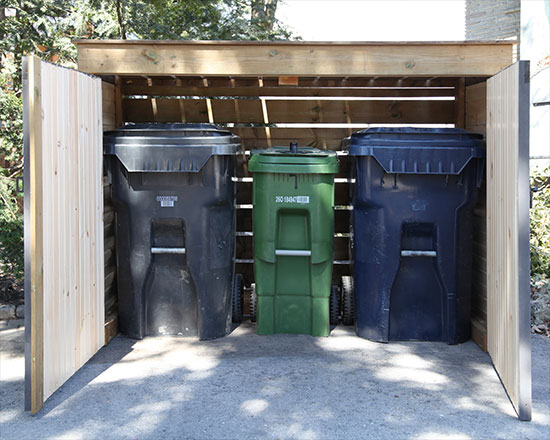 Accessing the bins
We've designed this shed without a floor which makes rolling the bins in and out very easy. The bin lid can be opened right within the shed, allowing you to put in the recyclables, garbage or organics without taking the bin out of the shed.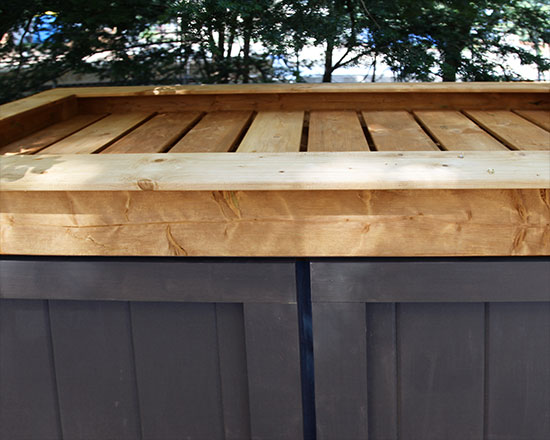 Decked roofing
The roof of our triple bin shed is a flat deck, allowing you to use it for a variety of purposes. You can cover it in potted plants as demonstrated in the photo below, or simply use it as a convenient place to store garden implements, fertilizer, road salt, etc.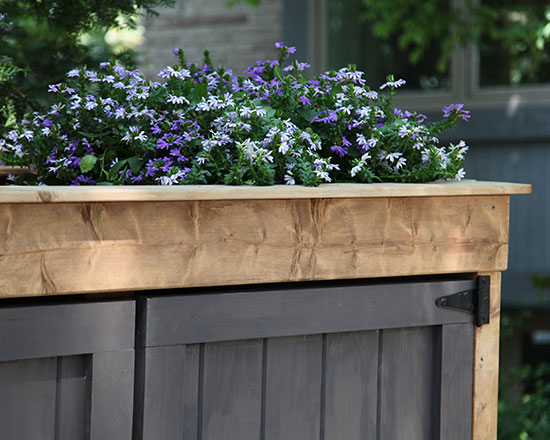 Potted plant on top of shed