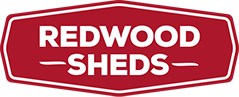 Our Sheds
Redwood Sheds is a Toronto based designer and builder of compact sheds intended to meet the unique demands of urban life. Whether it's a shed for garbage and recycling bins, bikes or a small garden shed, we use premium materials and thoughtful design to create a durable shed that will complement your home. All of our sheds are fully built in our Toronto shop, and then installed on your property in less than an hour.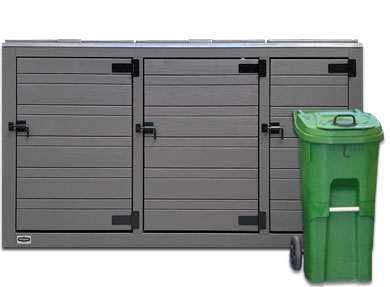 Garbage, recycling and green bins clearly benefit our planet, but they're large, unsightly and magnets for raccoons. Our garbage and recycling bin sheds attractively conceal your bins while protecting them from the menace of raccoons. As with our other sheds, we offer these sheds in a range of siding and roofing materials to fit various budgets.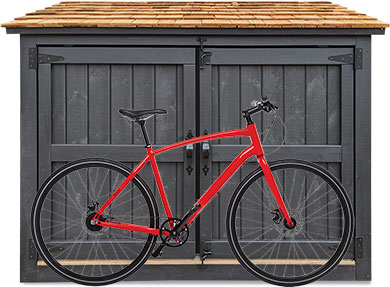 Our popular bike shed can hold up to three bikes, depending on the size of your bikes. Security is provided by locking exterior doors in addition to an internal bracket which the bikes may be locked to. We offer this shed in a range of siding and roofing materials to fit various budgets.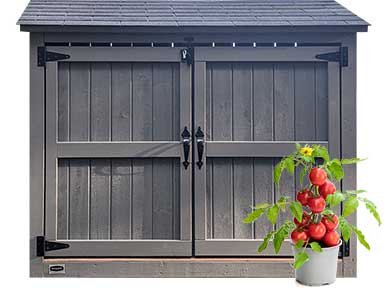 We offer compact garden sheds and planters for small urban backyards. Our sheds have multiple levels of shelving and are water-proof and fully lockable. In additon, we offer an outdoor storage chest - a porch box - that can hold small items such as road salt, small garden implements or even a hockey bag.