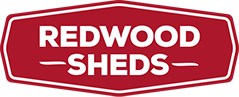 Frequently Asked Questions
What size are my bins?
See our Toronto Bin Sizes page to identify what size bins you have.
Are your sheds kits?
Yes and no. If you live in the GTA/Hamilton area, we'll deliver the shed to you fully-assembled, and install it in your desired location. If the shed is destined elsewhere, we'll flat-pack it into a crate and have it shipped to you. Assembling the kit is fairly straight-forward. See our shed assembly instructions. In the event that you live in the GTA/Hamilton area, but want your shed installed in a place - your backyard, for example - where the fully-built shed won't fit because of a gate,etc., please contact us when you purchase the shed and we can discuss bringing the shed in piecemeal. It's essential that you contact us at purchase time, though.
How long does it take for the shed to be built and delivered?
Delivery time varies by season. Our typical delivery time now is about 6 weeks.
Do you deliver outside the GTA/Hamilton area?
Yes, we deliver across Canada. We'll flat-pack the shed into a crate and have it shipped to you. Assembling the kit is fairly straight-forward. See our shed assembly instructions. Freight costs vary by location. Contact us for a quote.
How long does it take to install the shed at my house?
Typically, it takes less than an hour for us to install your shed. Our customers usually send us pictures or a description of where the shed should be installed, and are often not at home during the installation which isn't an issue.
On what kind of surface should the shed be installed?
Please choose a location for your shed that is level and stable. A concrete pad, stable asphalt or properly-installed paving stone is ideal. We can install on grass or dirt by resting the shed's corners on patio stones, but if the ground heaves (water in the soil freezes and expands, pushing up a corner of the shed), you may have to re-level the shed in the Spring which is not too difficult a task.
I have limited space to put the shed. Can you make the shed smaller?
We can generally modify the dimensions of most of our sheds. Customers will sometimes tell us that they want a large garbage bin shed, but need it to be reduced in width because of space restrictions on their property. Our sheds are pretty tightly built in terms of space for the various bin sizes, but if a customer has a large recycling bin, a green bin and a small garbage bin, we could - in this example - reduce the shed width by seven inches as the small garbage bin is seven inches narrower than the large bin. Height and depth would remain the same as the large recycling bin needs to be accommodated. However, we can't reduce the width of all of our models.
Regarding the shed's roof, what's the difference between asphalt shingles, cedar shingles and metal roofing?
As you may have noticed browsing our sheds, there is a price difference between the same shed but roofed with different material - asphalt shingles, cedar shingles and metal - with asphalt being the least expensive and metal being the most expensive. This price difference reflects the cost of the material combined with the labour involved in installation: As you'll notice walking around any neighbourhood, asphalt shingles are everywhere - a vast majority of houses are roofed this way. Asphalt shingles are relatively inexpensive, and they can be installed quickly.
Cedar shingles are considerably more expensive than asphalt and the installation process is more time-consuming. However, many people feel that the appearance is well worth the financial trade-off.
Finally, metal roofing is a further step in that direction. Our shed are roofed with standing seam metal roofs which are different from the metal roof panels that you'll see in agricultural settings. Fasteners are almost all hidden, and the appearance is very clean and modern. You'll see standing seam roofs commonly as 'accent roofs' over dormers or porches.
In the end, though, all of our roofing choices will provide water-proofing for the lifespan of your shed. The roofing material choice becomes one of personal taste.
Regarding the shed's doors and sides, what's the difference between pine siding and fence board?
We use both materials for our sheds. The sheds finished with pine siding are generally more expensive than the sheds finished with cedar or pressure-treated fence board. This reflects the relative cost of each material. For siding, we use pre-finished Maibec pine wood siding. This product comes from Quebec, and the stain is applied to the wood in their factory after having been thoroughly dried to a precise humidity level for optimum adhesion. With fence board, we apply Benjamin Moore ArborCoat solid stains in our shop. The finish and adhesion are good, but not as good as the factory-applied stain.
The shape or 'profile' of siding and fence board is different too. Siding is designed in such a way that each board overlaps the next, while fence boards butt up against the next board with no overlap. The advantage of an overlap is that in the event the wood shrinks, the overlap will cover any gap. The cedar fence boards we use are kiln-dried, but still some shrinkage may occur. Typically, it's not much, but it may result in tiny gaps between the boards.
Can raccoons get into the sheds?
We haven't had any reports from customers of raccoons getting into our sheds. In the event of an especially determined raccoon, all of the door latches are lockable.
Are your sheds built durably?
We think so. The bases (or floors) of all of our sheds are built using pressure-treated 2x4's. The sides are built again with 2x4 and fence board or pine siding which are glued and nailed together for optimum strength. Doors are also robustly constructed and glued and nailed together. Roofs are built on a 2x4 frame with either plywood or fence board and a range of durable roofing materials as options. Sheds generally weigh several hundred pounds - these are not the flimsy things you buy at big box stores.
Can I have my shed stained a custom colour?
Yes, we can custom stain any of the sheds built from fence board. (The sheds built from pine siding are pre-stained in a factory.) All you have to do is to provide us with a Benjamin Moore paint colour, and our local Benjamin Moore store will match that to a solid stain. There is an additional $150 charge for a custom colour.
How do I pay for it?
Payment can be made by one of two methods. You can contact us by email or phone with your shed choice. We'll then write you a quote, and a deposit of half the total amount can be paid by e-transfer or cheque. The remaining half will then be paid upon delivery. Alternatively, you can order through our ordering page (paying the full amount) using PayPal/Credit Card.